Message Boards
TRAFCON Portable Changeable Message Signs (PCMS) are Solar powered and Eco-friendly!
Our AeroDynamic Sign (ADS model) PCMS use the fully modular BRICK® sign system. Each BRICK is a 19″ x 14″ environmentally sealed display module containing 96 pixels each using 4 LEDs. The ADS can accommodate a variety of sign configurations mounted either horizontally or vertically. This flexibility allows you to choose a sign based on your message and budget requirements.
All configurations are easy to operate with a laptop computer or handheld controller, offering full text and graphics capabilities in any language. What is more, our sign offers excellent angularity and unsurpassed visibility meeting or exceeding all industry standards for changeable message signs.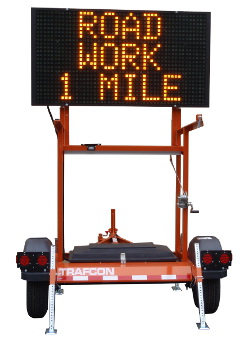 TC1-ADS models are solar-powered trailer-mounted dynamic message signs that combine the convenience of an arrow board with the flexibility of a dynamic message sign. The result is a complete family of signs designed to fit any application.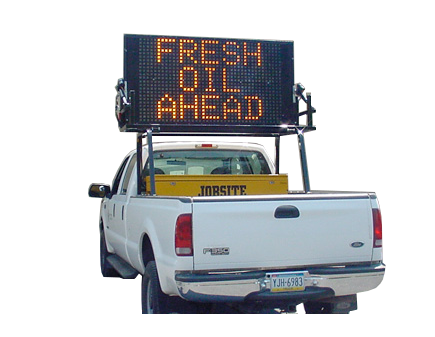 MB-ADS models combine the flexibility of real-time, dynamic messaging with complete mobility. The result is a family of signs with a universal mounting system designed for trucks and vans that can be customized for a wide range of vehicle makes and styles.
Contact our Sales Team now!
To learn more about our products or place an order, call (717)-691-8007 or email [email protected]

TRAFCON Industries, Inc.
81 Texaco Road
Mechanicsburg, PA 17050
Office: (717)-691-8007
Fax: (717)-795-1938