MB-ADS – VEHICLE MOUNTED DYNAMIC SIGN
TRAFCON's MB-ADS PCMS can be configured as 3×2, 4×2, 5×2, 6×2 or 4×3. As needs change, BRICKs can be added or removed. Once attached to the truck, the sign can be easily lowered or raised with a single push of a button. A variety of factory paint colors are available to match your vehicle!
Arrow Dynamic Sign® (ADS) Features 
The Arrow Dynamic Sign® (ADS) combines the positive attributes of both an arrow board and a dynamic message sign. You can combine the clarity of a text message with the impact of graphics message. The convenience and flexibility enable the user to program the sign to fit various applications.
See Product images and Custom Applications Below…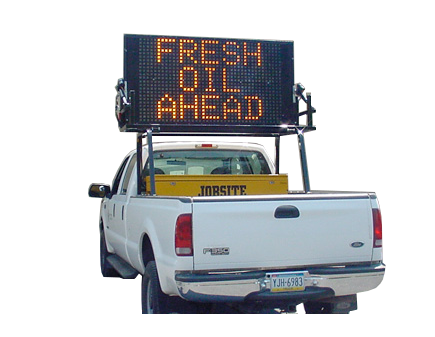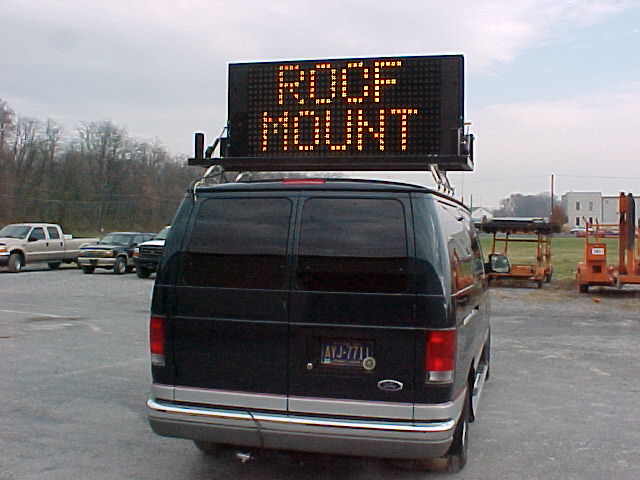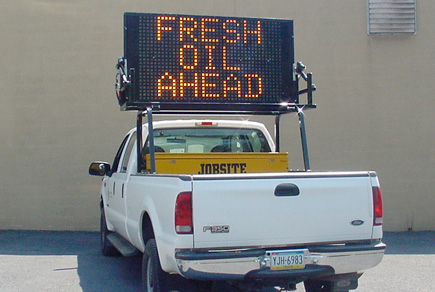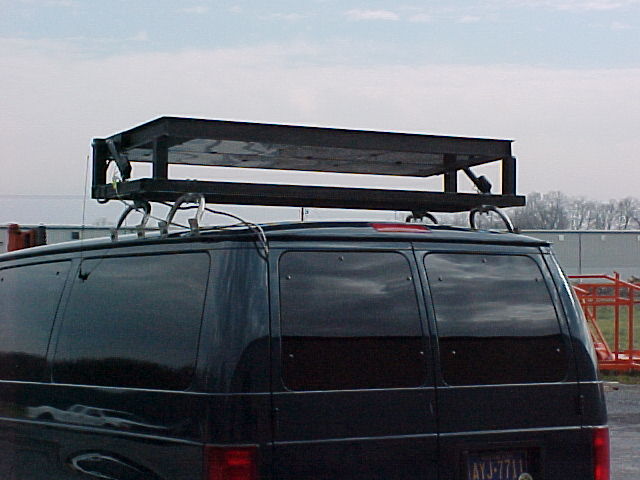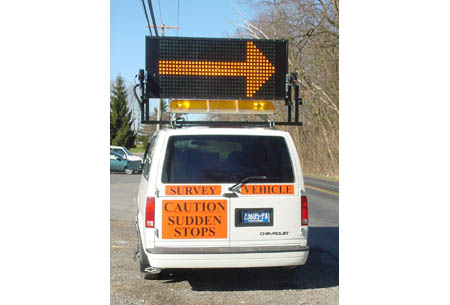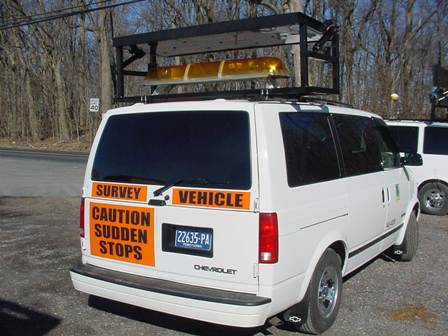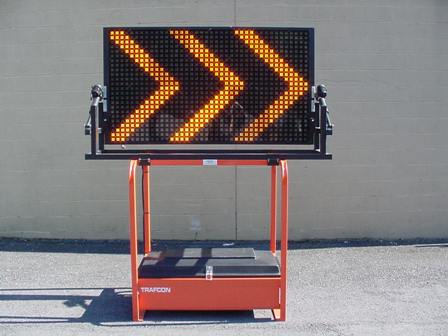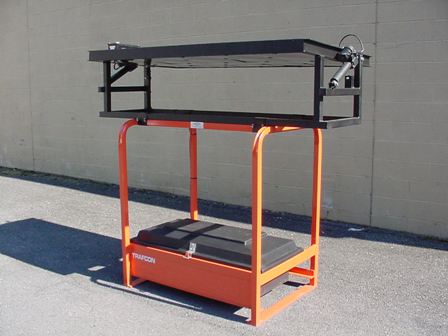 •    ADS utilizes the modular BRICK® system
•    Sealed display modules eliminate bulky poly face doors
•    The only display modules in the industry to meet SAE J1455 salt spray requirements
•    Bright, long-lasting LED's, superior angularity
•    Signs can be configured to meet size and budget requirements
•    Full matrix graphics and text can be programmed utilizing a laptop computer or handheld terminal
•    System meets or exceeds all industry and government standards for both changeable message signs and arrow boards
•    Microprocessor based controller
•    Non-volatile memory stores up to 200 sequences
•    Fully automatic 110v/12v battery charger included
•    Heavy duty power tilt mount with dual actuators standard
•    Durable powder coat finish
•    Backlighted, touchpad control
•    All controls from cab of vehicle for safety
•    Construction: All welded
•    Material: Aluminum, .063  back panel, frame 3″ x 1″ x .125 Extruded Channel (Welded)
•    Lifting Mechanism: Low profile mount, (2) 250lb linear actuators
•    6-12 Brick sealed display modules
•    Module size: 19"x14"
4 LEDs per pixel
96 pixel per module
•    Module face is constructed with high impact, UV protected, ABS thermoplastic polycarbonate
•    Interior silk screen acrylic mask
•    Automatic photocell controlled
•    Voltage:12 Volt- 30 Amp Nominal (Supply)
•    Circuitry: Solid State
•    Protection: Reverse polarity, Automatic
•    Dimming: Automatic
Contact our Sales Team now!
To learn more about our products or place an order, call (717)-691-8007 or email sales@trafcon.com

TRAFCON Industries, Inc.
81 Texaco Road
Mechanicsburg, PA 17050
Office: (717)-691-8007
Fax: (717)-795-1938